In this article, we will share with you how to register MAINTAINER, PERSON/ROLE, and ORGANIZATION objects in the RIPE DataBase.
These objects are also necessary to register ASN. If you want to apply for ASN, you can refer to this tutorial.
First, we need to register for a RIPE account registration website here.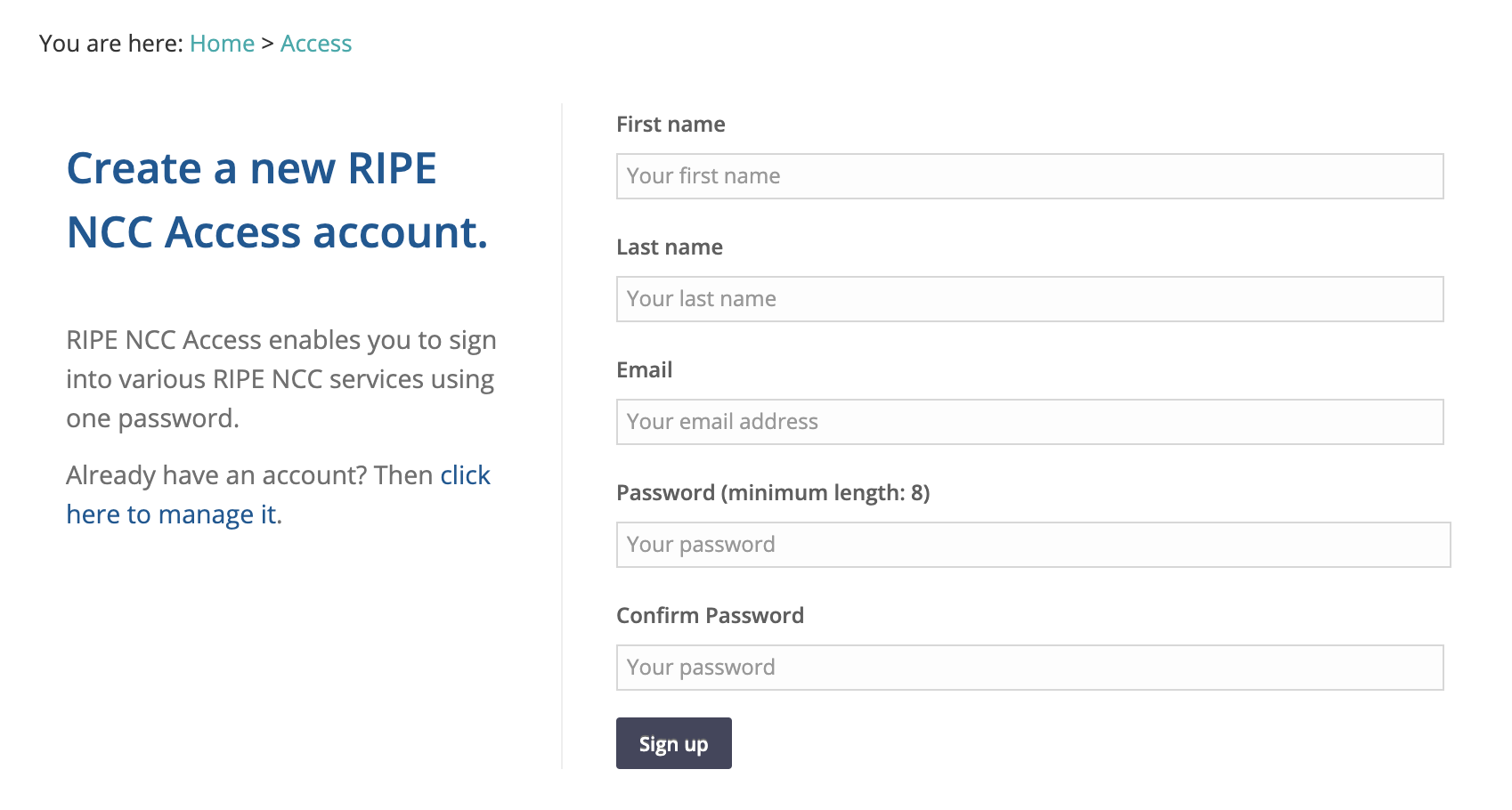 After completing the registration, we enter the RIPE Database and click "Create an Object".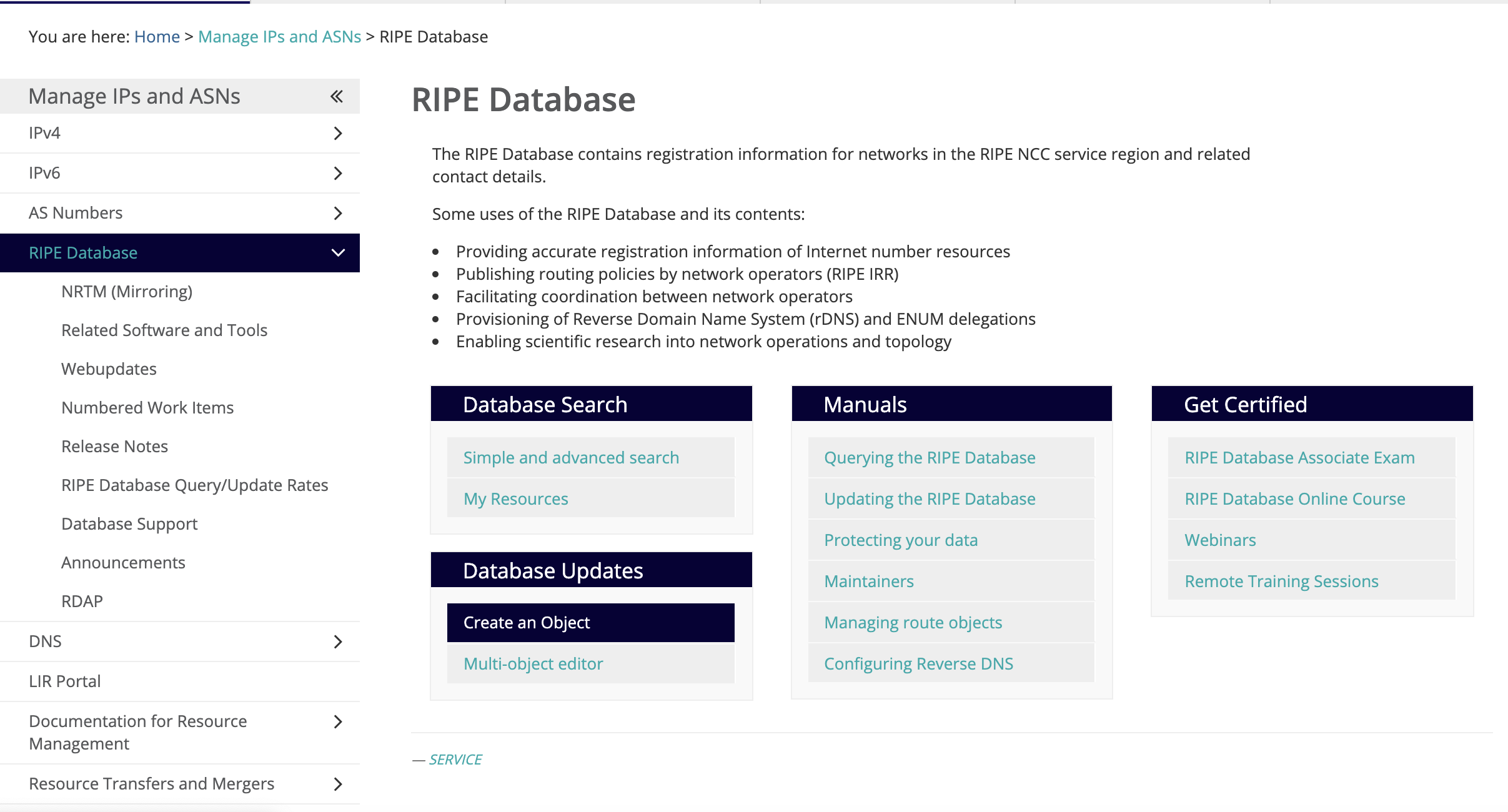 Then we select the first "role and maintainer pair".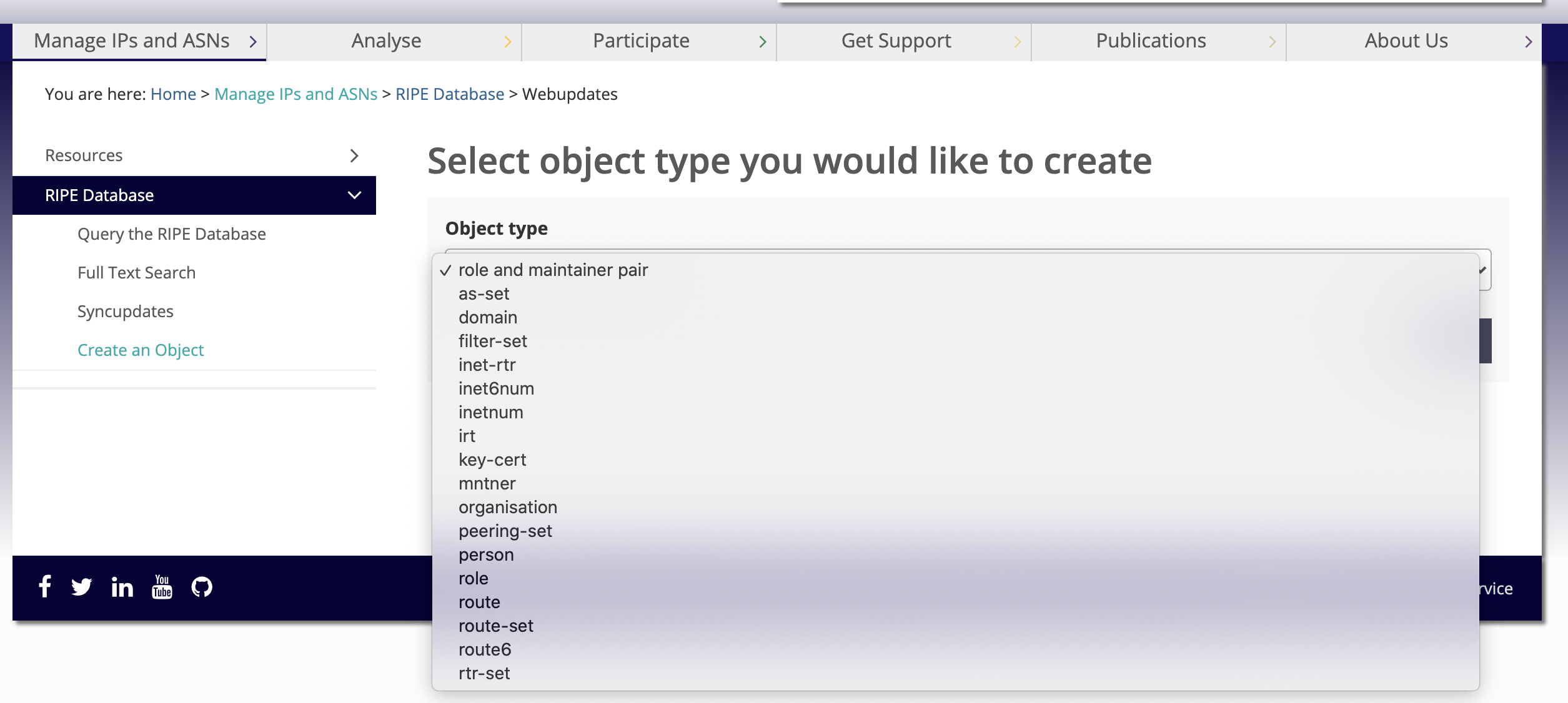 Fill in the 'mnter' in the first field, which will be used as 'mnt-by'. Enter any name in the 'role' field. Write your home address in the 'address' field. Enter your email address in the 'email' field.
After registration, you will receive a 'role' and 'mnter', remember the primary key, we will use it later.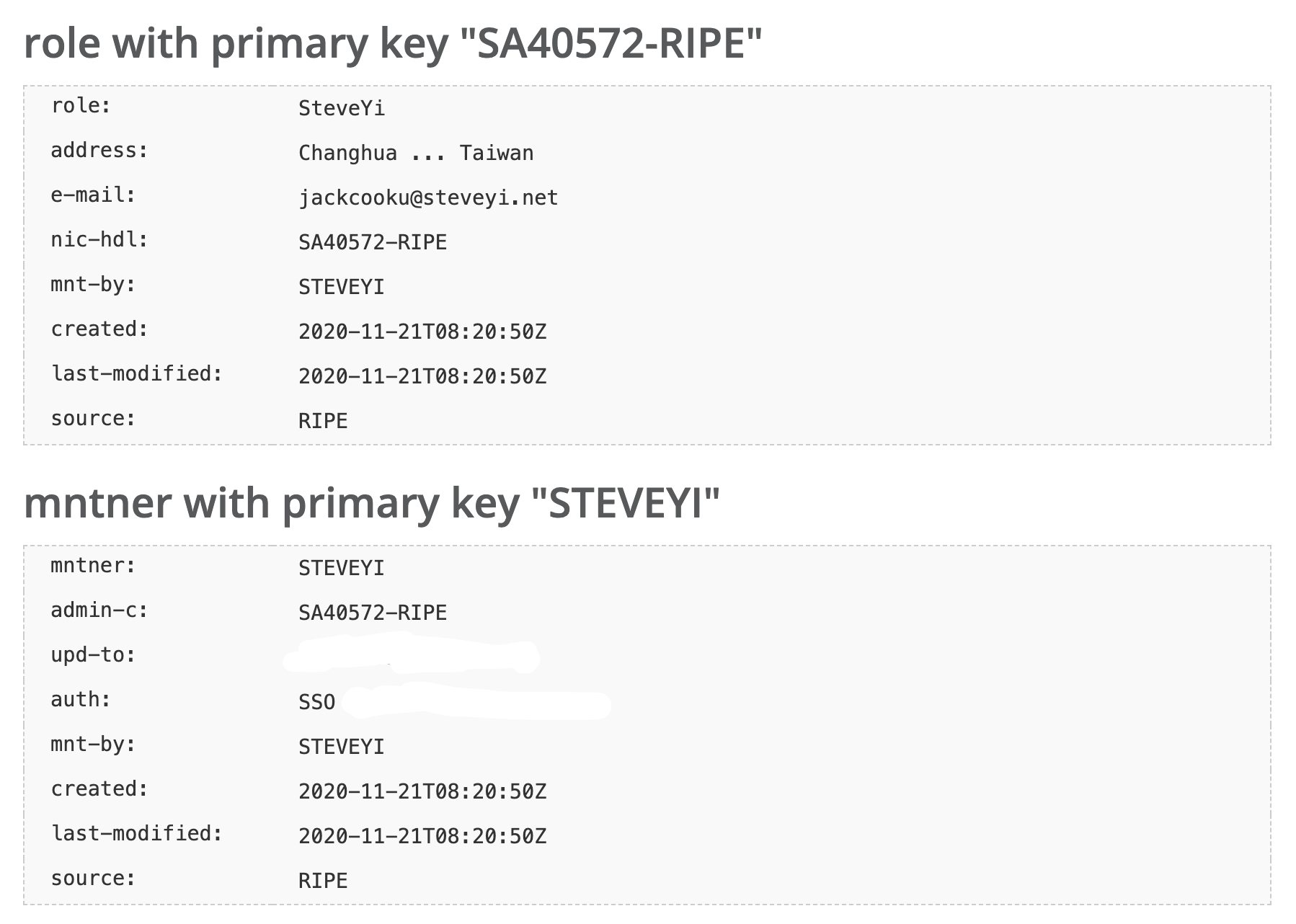 After creating the object, we need to go back to the role and add an 'abuse-mailbox' complaint mailbox, which will be used in the ORG object.

After completing this step, we return to the "Create an Object" step and select "Organisation".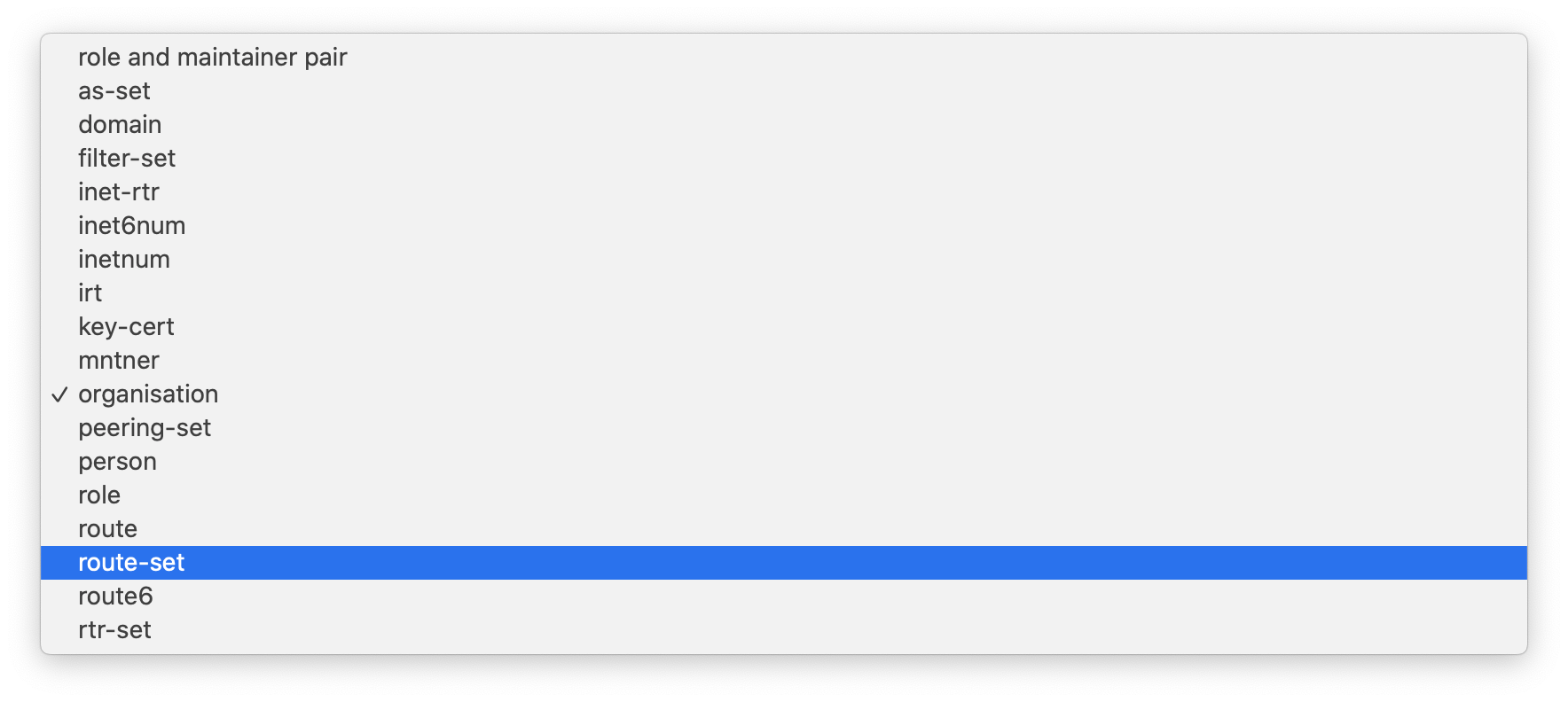 After completing this step, we click "Submit". We need to change the following fields: "org-name": Enter your real English name (as on your passport) "address": Address "e-mail": Email address "abuse-c": The role we created earlier "mnt-ref": The mnter we created earlier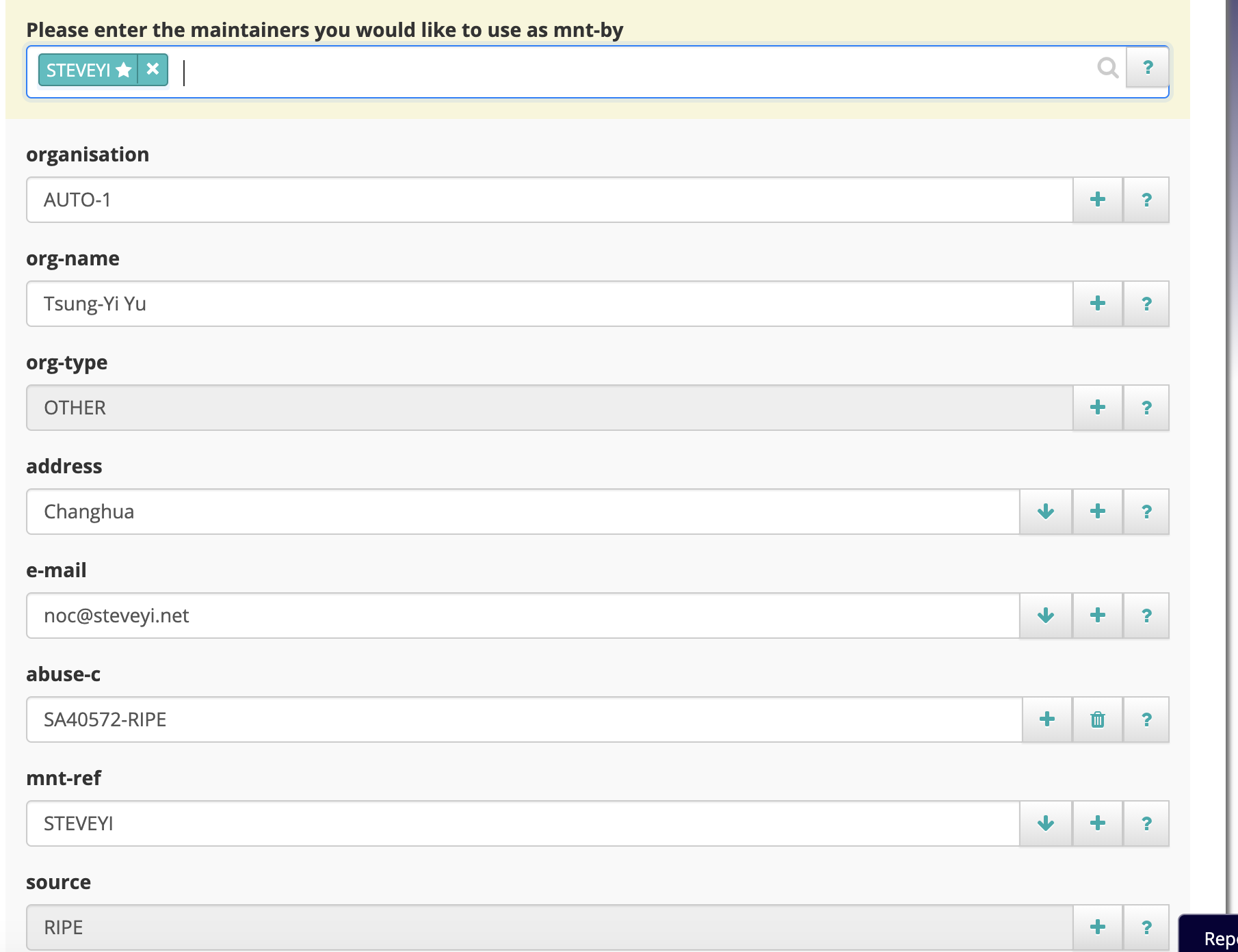 After completing this step, we click "Submit" and we are done!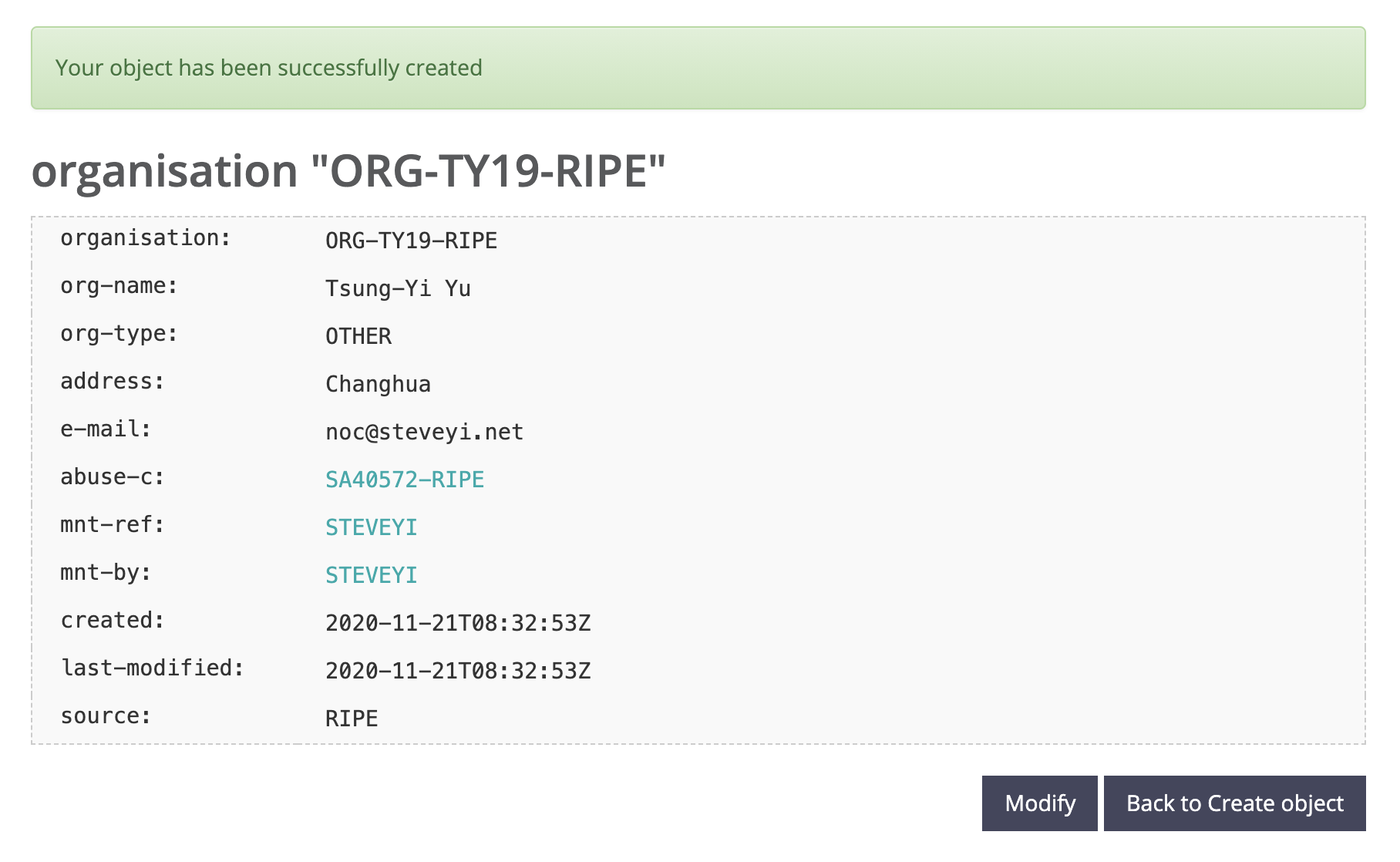 Finally, we just need to give the ORG number to the LIR.
If you still don't understand, you can refer to the RIPE video! https://www.ripe.net/support/training/videos/ripe-database