I believe most of you have used Gmail before. Today, we want to introduce G Suite, an enterprise service launched by Google. However, individual users can also apply for it!
Preparation:
Domain (not necessary) Credit card/Debit card
Registration process:
First, let's open the G Suite official website (https://gsuite.google.com)

Next, click "Start Free Trial"

Enter the company name (or any name you want) on the top. Choose the number of employees (I selected 1). Choose the country/region (I recommend writing it accurately to prevent payment issues. I chose Taiwan).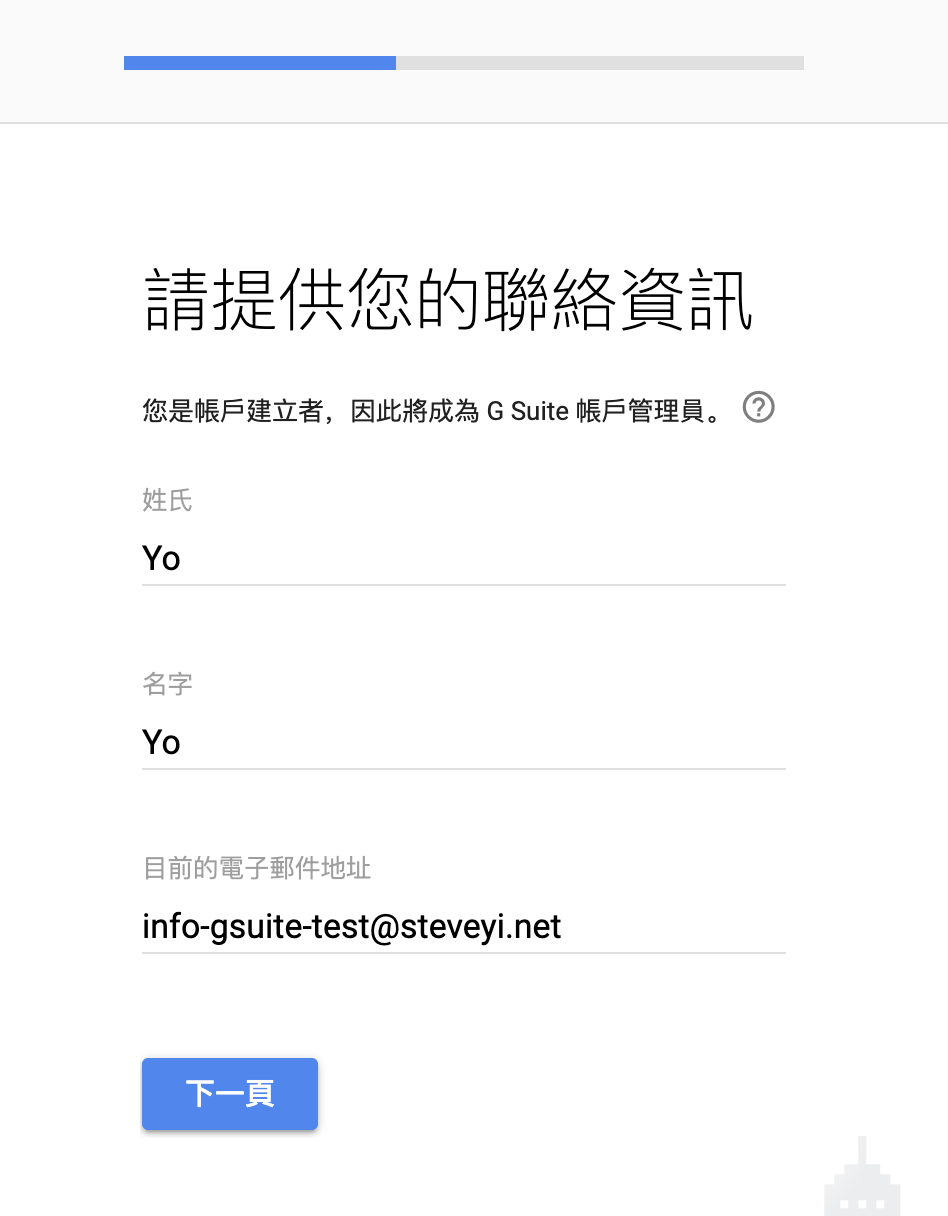 Set up the domain (If you don't have a domain, please select the third option)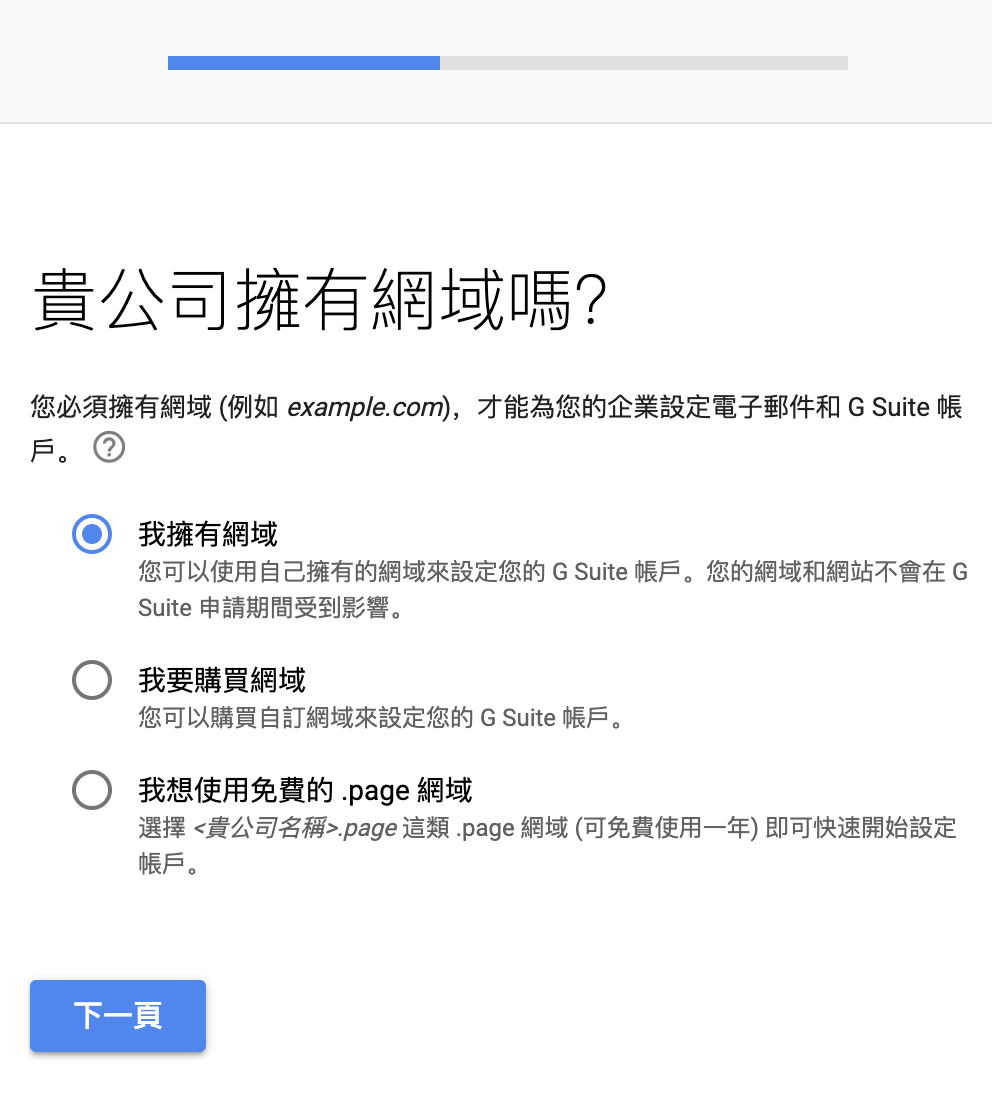 Confirm the domain and click "Next".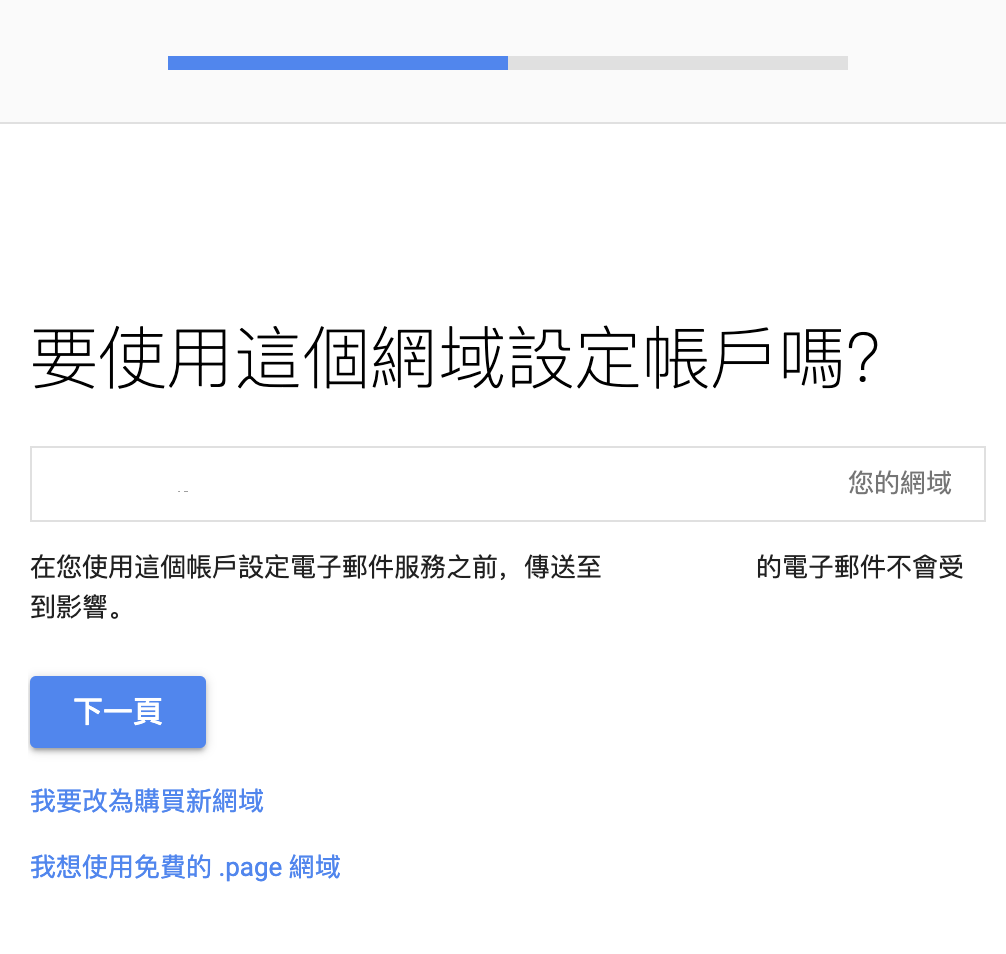 Then, make your own choices!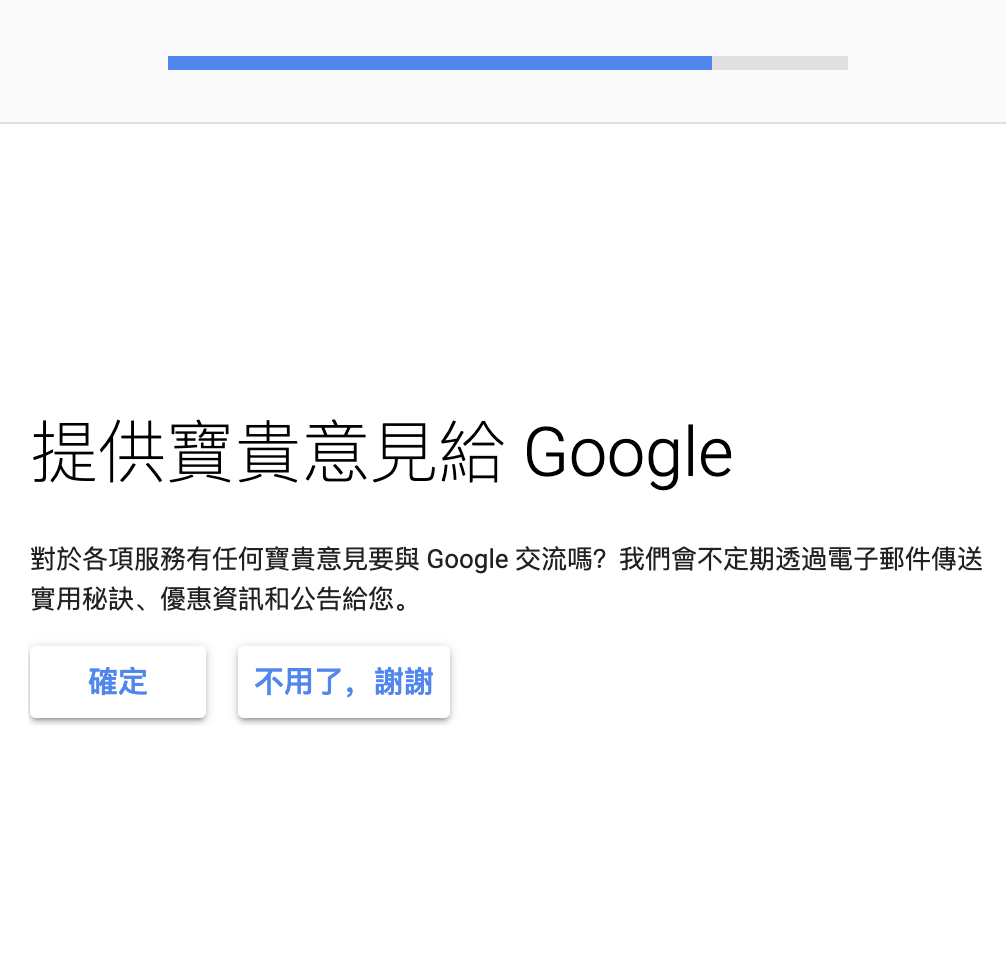 Next, create an administrator account. Choose a username and password for yourself. The domain is the one we just selected. After completing the settings, click "Agree and Continue!"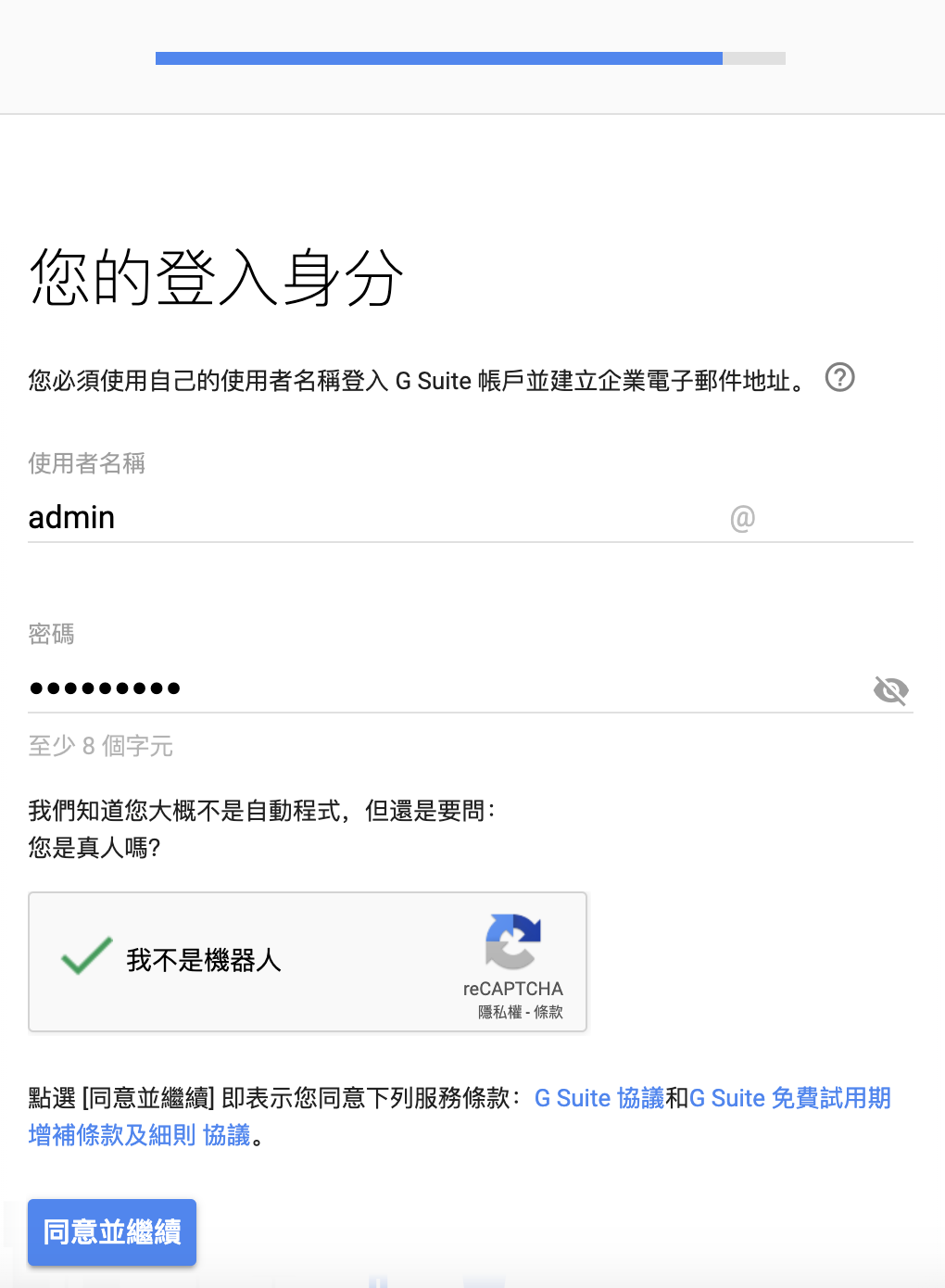 Then, you can enter the administrator management panel!
Next time, we will share with you the domain verification and other related settings!