Previously, I shared the process of transferring a domain from Google to Gandi click here to read the article. In this post, I will share the process of buying a domain on Gandi!
Prerequisites: Money (for the domain registration fee)
First, we open Gandi's official website.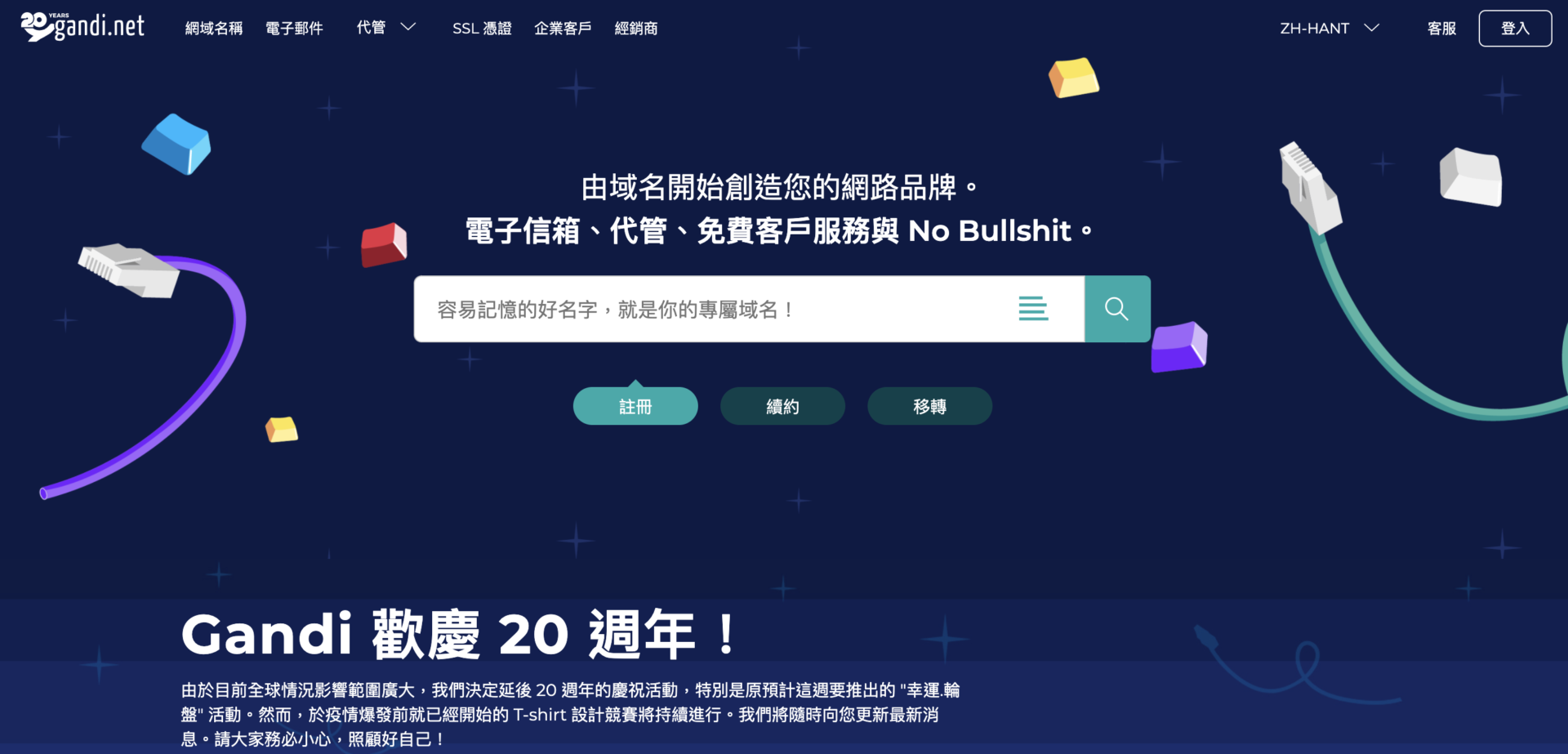 Search for the domain you want and add it to your shopping cart.

Then you can proceed to checkout.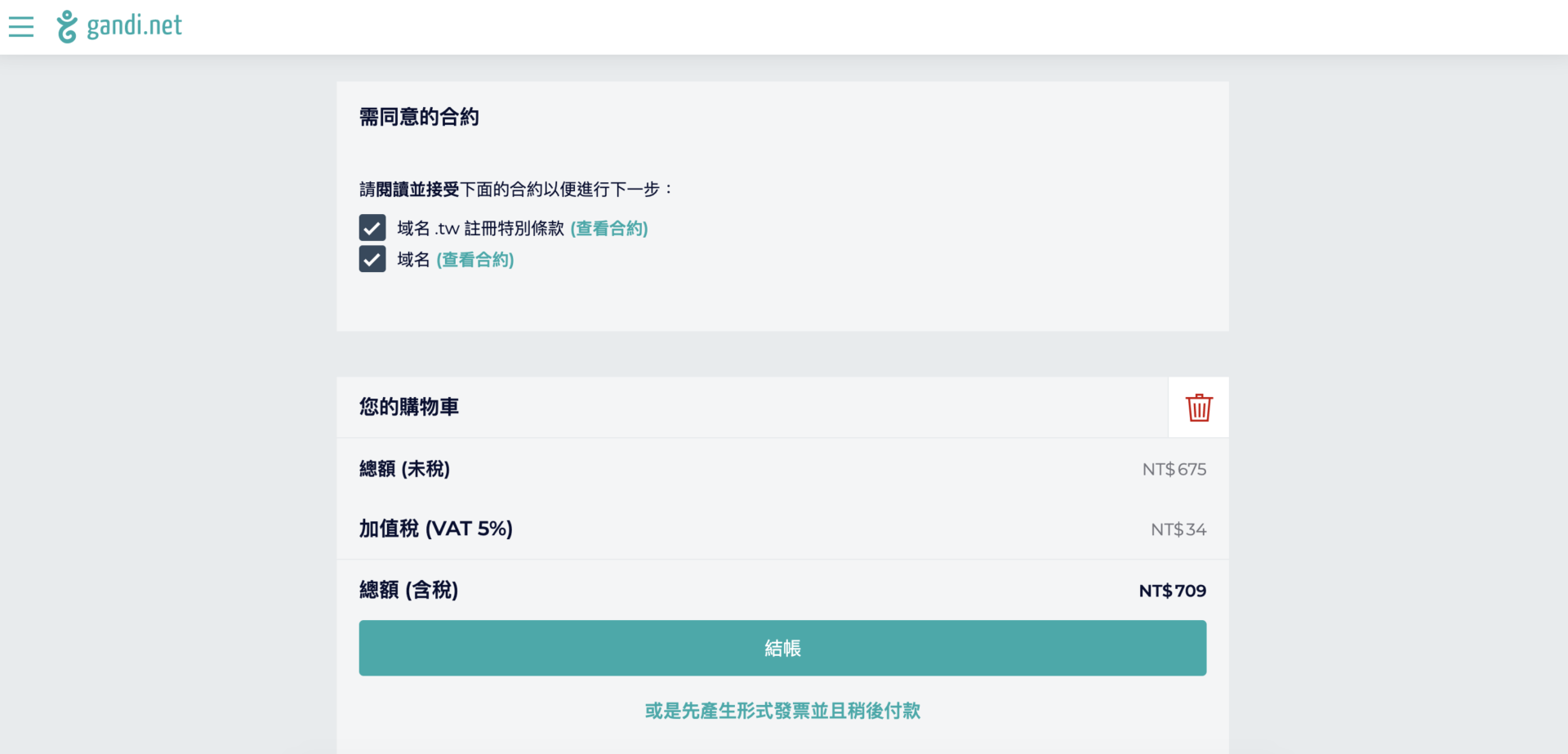 Gandi supports many payment methods: credit card, UnionPay, PayPal, bank transfer, Bitcoin. Note that PayPal can only be used with non-Taiwanese accounts.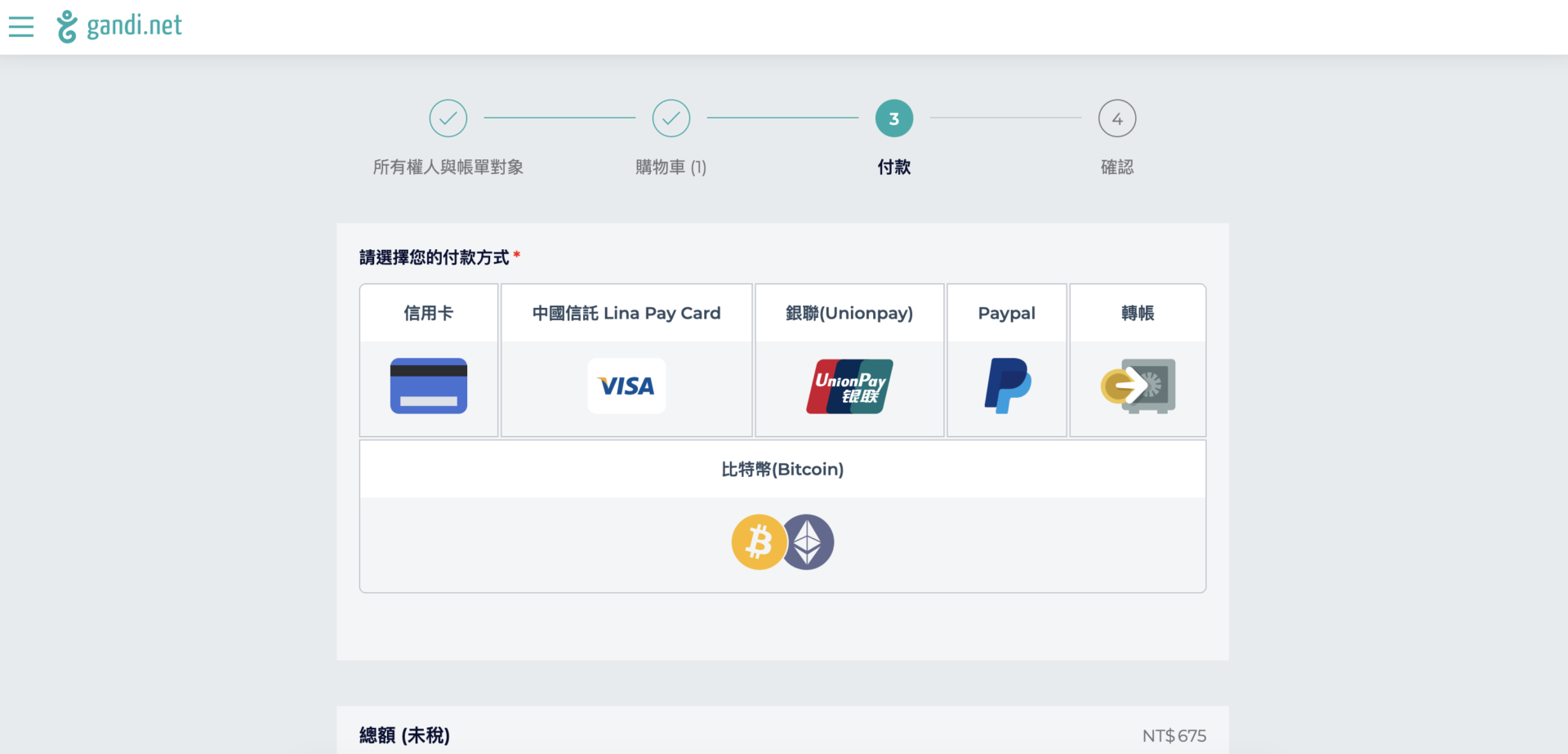 After completing the payment, the system will create the domain data, which can be viewed here.
Once created, you will receive an email notification.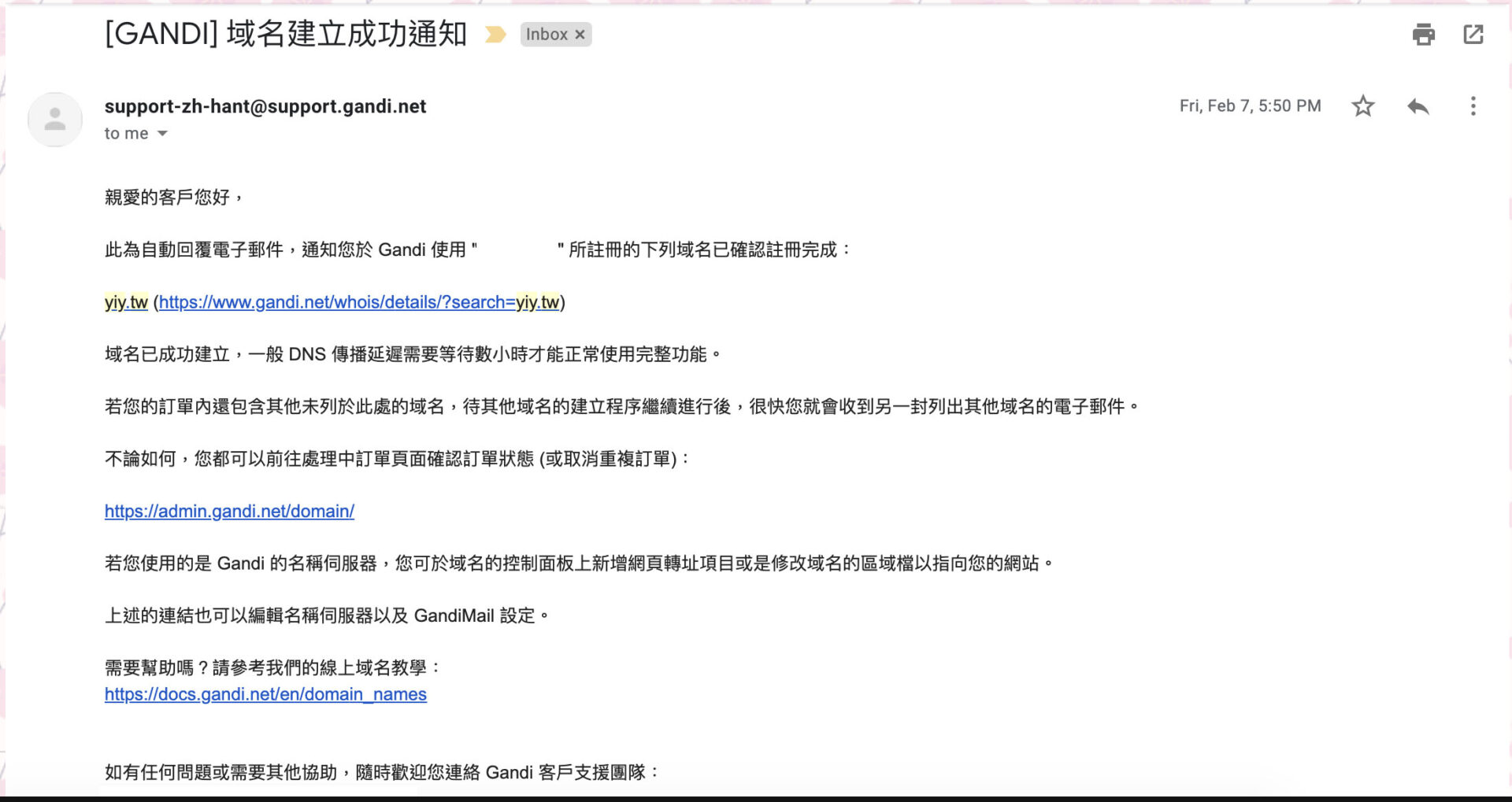 Then you can go to the control panel to manage your domain!