It will be much more convenient to find messages after LINE categorizes them…
This feature is currently only available on Android, but it should be added to iOS in the near future.
Please make sure that your LINE version is the latest version on Google Play.
First, open LINE and go to the main page.

Next, click on the gear icon in the upper right corner, find LINE Lab, and check the box.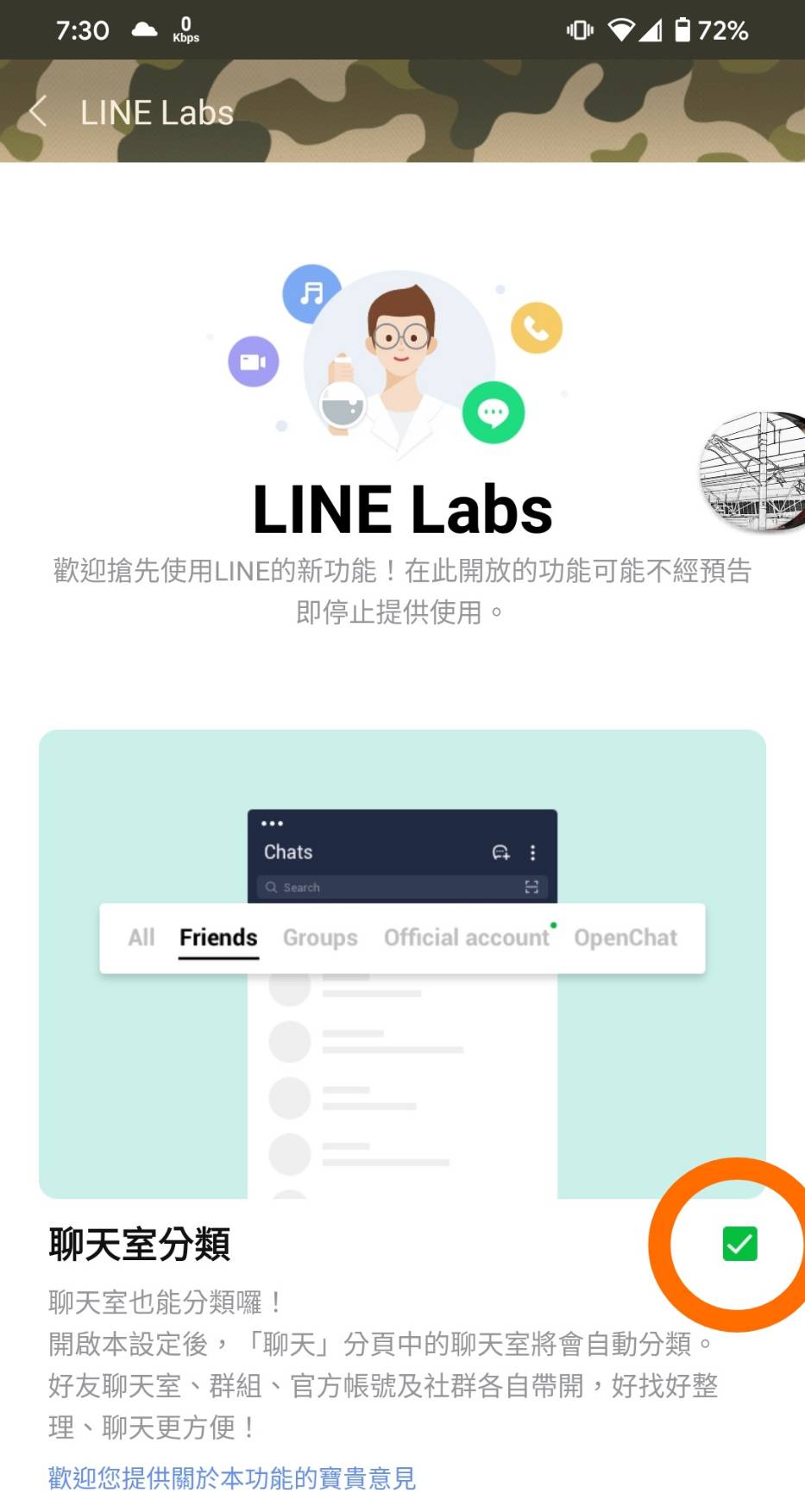 The messages will then be automatically categorized.