Previously, I shared with you the way to register a G Suite account. Recently, I wanted to delete the G Suite organization of the Cloud Identity free version.
Since I have never deleted a G Suite organization before, I searched for information and roughly sorted out the deletion method.
Important reminder: Before deletion, please cancel the contractual authorization and delete all GCP projects. After deletion, all organization data will be cleared.
First, go to the G Suite console and click on Company Information.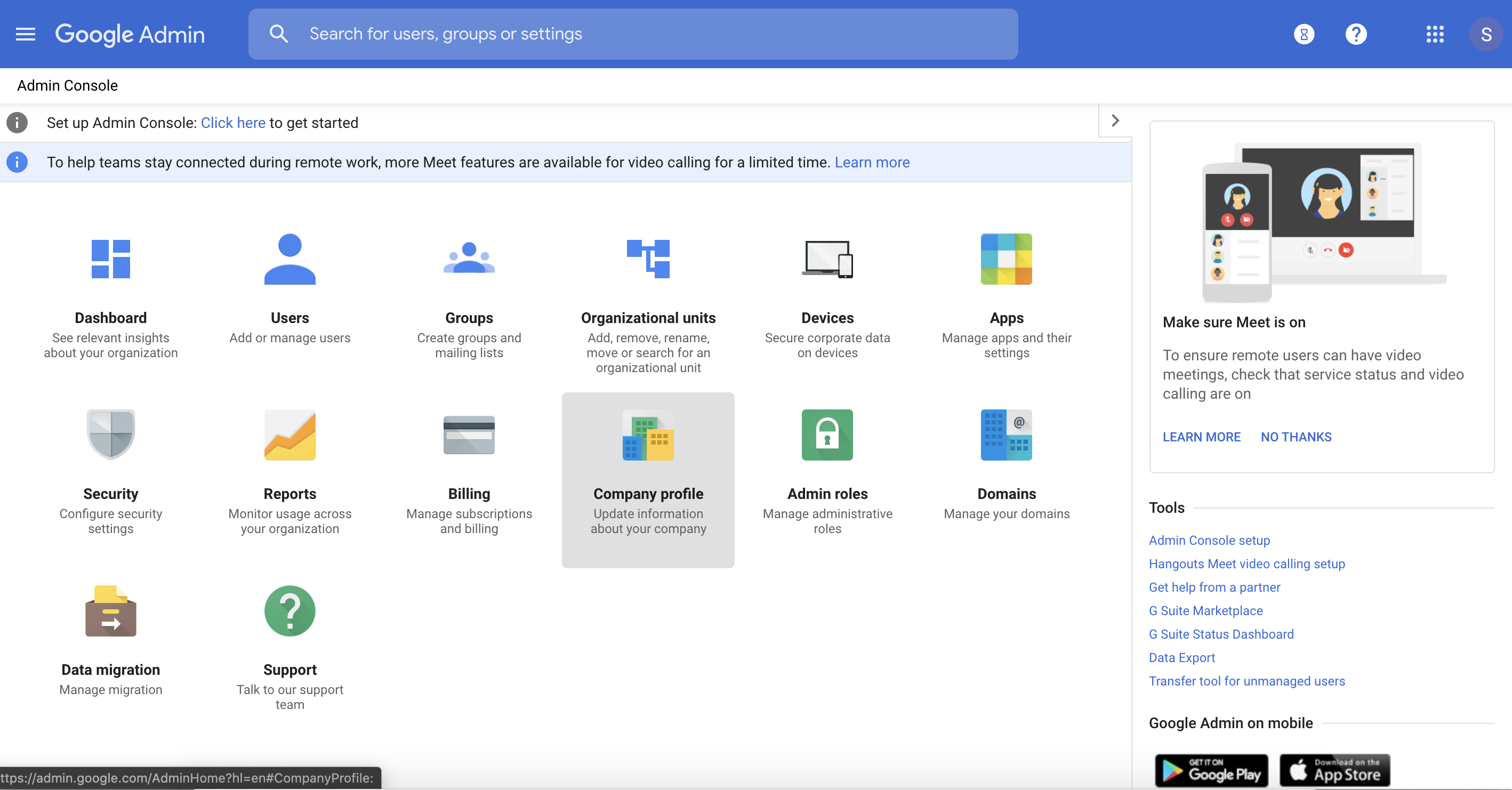 Then click on Account Management.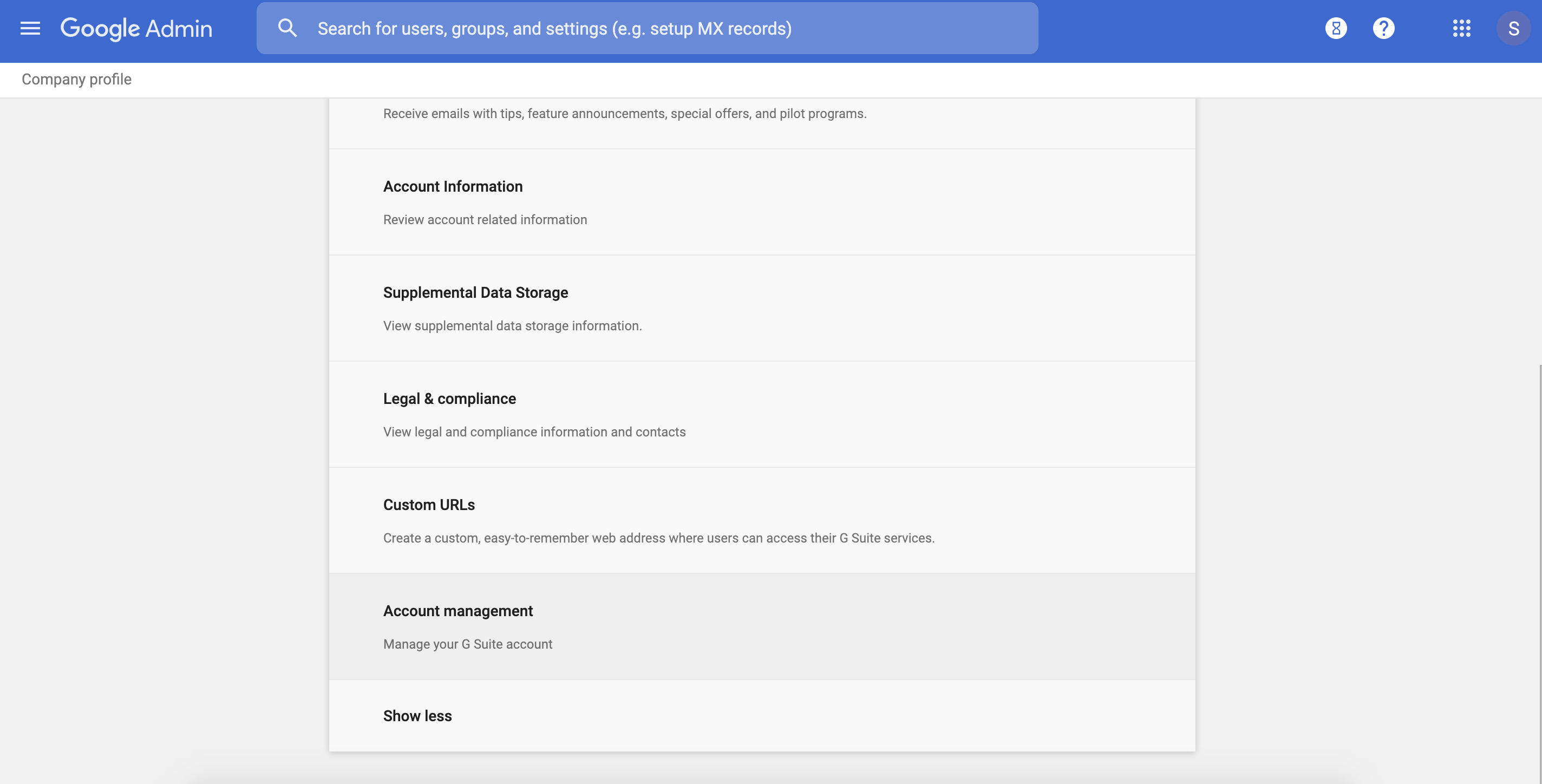 Then click on Delete Account.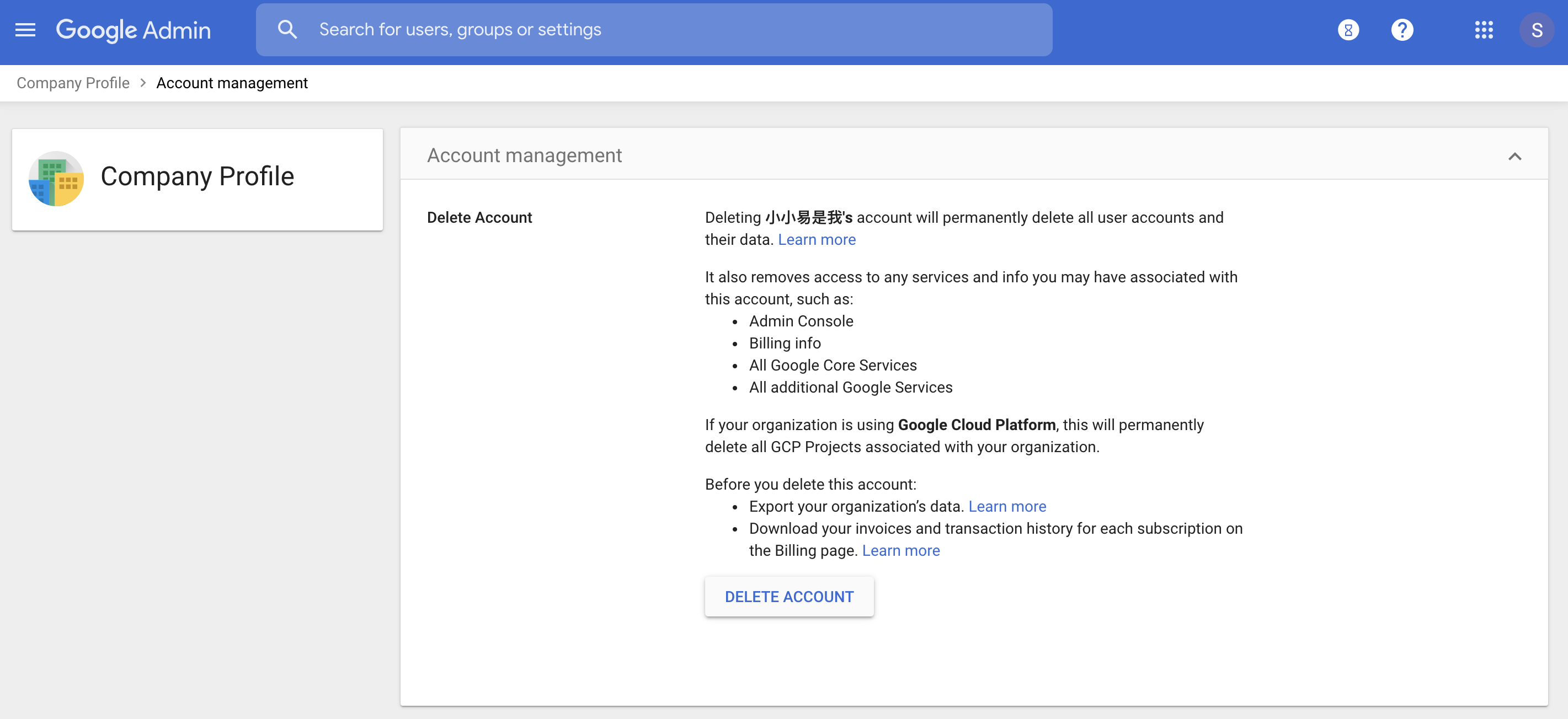 Then you will be prompted that this step cannot be undone. Check the box and click Delete Account.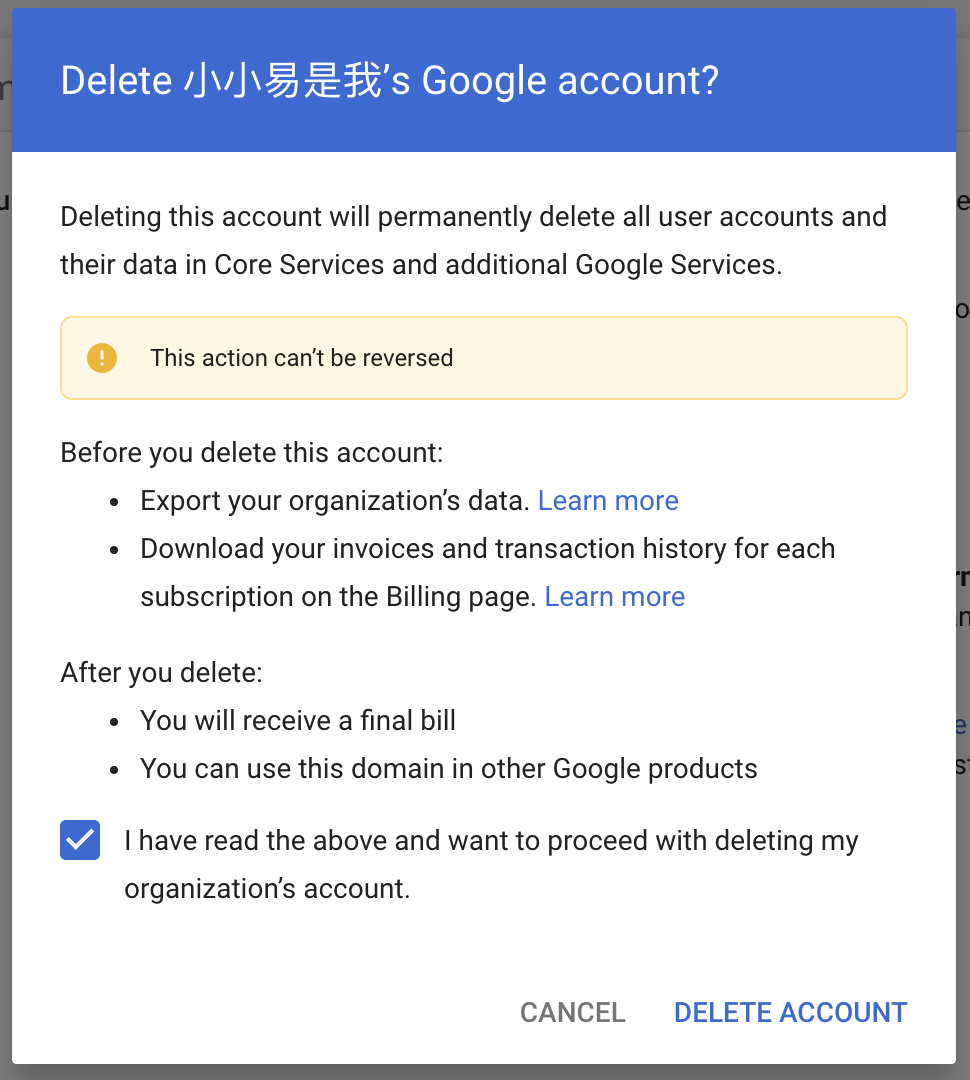 Then the account will be deleted!